You've arrived here, admit it, because you're dying to read my professional bio. 

Which of course is written in 3rd person,
because that's what we academics do.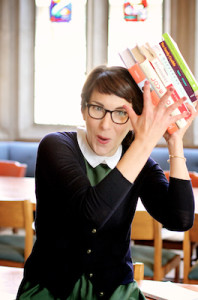 Here she goes. 
---
Carol J. Bruess (rhymes with "peace"), Ph.D., is a Professor of Communication and Journalism, and Director of Family Studies, at the University of St. Thomas, Minnesota. She has been a faculty member at St. Thomas for 19 years, and has for more than 25 years been passionate about the study of family, couples, and relationships — fully committed to understanding, and helping others learn and practice, the communication patterns of healthy relationships. Carol earned her B.A. in art from St. Norbert College, DePere, WI, and her M.A. and Ph.D. from Ohio University's School of Interpersonal Communication.
She recently published the volume Family Communication in the Age of Digital and Social Media (ed., Peter Lang International, 2015), and has a forthcoming book The Happy Happy Couple: How to Become One (Again) — an inspirational, illustrated tale of a married couple navigating the bumps, and enjoying the ride, along the martial road. She is co-author of the book Contemporary Issues in Interpersonal Communication (with Mark P. Orbe, Roxbury Publishing, 2005), and has published three contemporary self-help/inspirational books based on her research of couples, families, and friends: What Happy Couples Do (2008), What Happy Parents Do (2009), and What Happy Women Do (2010) (with co-author Anna Kudak, Ph.D.; Fairview Press/Rowman & Littlefield).
An active researcher in the area of family, interpersonal, and relationship communication, Carol has presented her work at dozens of national, regional, and international conferences, and has published in national and international journals and professional books. She is a trained Gottman Seven Principles Educator and is dedicated to making a difference with her research in others' lives and relationships. She has been quoted and interviewed in a variety of national media outlets, including PBS, The Chronicle of Higher Education, Men's Health, American Health, Natural Health, and Cosmopolitan Magazine, and has provided expert commentary on local, regional, national, and international CBS, NBC, FOX, and ABC stations about relationships, family, health, and communication. She is currently the expert guest on a weekly CBS/WCCO segment "Relationship Reboot." She has been heard on over four-dozen radio programs, including Oprah Radio, and is an active provider of community-based, healthy-couple/healthy-family seminars and workshops.
Carol lives in St. Paul, MN with her husband (Brian) of 25 years. They have two children — Tony (20, a junior at Stanford University studying computer science) and Gracie (16, a junior at Cretin Derham Hall who's into Snapchat, swimming, softball, and Grey's Anatomy)— and a little dog Fred (5.5 lbs). In her free time she enjoys sewing with vintage fabrics, doing hot yoga and drinking hoppy beer (not all at the same time).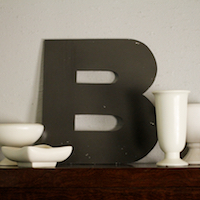 Dying for more about academic me? View my curriculum vitae.
(If you don't know what a CV is, I can guarantee you won't enjoy it.) 
---
Recent Projects
First-generation college access and success is a personal and professional passion of mine. As a first-gen student, I've long hungered to more systematically advance and explore the issue. In a word, we all can and must do better for our first-gen students, youth, and their families. Thanks to a generous grant from the McKnight Foundation, Youthprise, and Minnesota Campus Compact, I co-led a Youth Participatory Action Research (YPAR) project with 14 absolutely inspiring high school and college students of color, all first-gen youth from Cristo Rey Jesuit High School-Twin Cities and the University of St. Thomas, MN. The results? Pretty darn impressive (meaning the youth researchers who wow'd me time and again). Start with the inspiring 5-minute video below and then dive into our our 44-page Findings Report, available via our project site linked below. (See executive summary, page 4 of the report, if you're busy and/or have a short attention span.) #togetherpossibleMN