You'll learn (too much) about my academic
and professional self by clicking subsequent tabs.
But to really know me
is to know a bit about the silly
stuff I adore in life.
So, here goes.
I LOVE
(in no particular order)
caramel corn
(but you already knew that).
my wicked smart hubby.
and my two very cool (now adult) kids
parentheticals. (obviously)

kindness.
yoga.
headstands.
and vintage fabric.

gin and tonics (strong).
old houses.
uber-modern houses.
good stories.
family meals.
rosebud salve.
hoppy beer.
lip gloss (from Target).
and tiny dogs (with old man names).

my marriage.
humbleness.
my friends.
serving others.
my students.
and unplugging.

a clean house.
Frye shoes.
soft lighting.
electric blankets.
kale smoothies.
oven roasted sweet potatoes.
oh, and Surly Furious.

poofy cocktail dresses
(inspired by the 50's).
Japanese gift wrapping.
JCrew blazers.
and Japanese gardens.

intense listening.
showing up, at the important stuff.
and the little stuff.
because friendship is witnessed there.

being around art.
making art.
seeing art.
and supporting anything
about the arts.

my mom and dad.
my extended family.
breathing intentionally.
tandem bikes.
estate sales.
and cashmere anything.

reading the newspaper (on paper).
and books (never on a Kindle).
handmade paper.
and stories with happy endings. 

learning teen slang.
then using it incorrectly.
the word konnichiwa.
and Japanese fashion.

not wearing socks.
and sewing gifts.
brandy manhattans.
time.
nicknames.
magazines.
and letterset stationery.

hand-written thank you notes.
and dinner made for me.
then writing whoever made it
a note (of course).

sleep.
meditation.
more sleep.
and then another hour.

teaching,
especially about relationships.
and writing,
about what makes life better.

working to ensure every person feels valued.
in every context.
without exception.
helping to address the educational access gap
by partnering with schools like Cristo Rey and
Prodeo Academy.
and weekends with no papers to grade.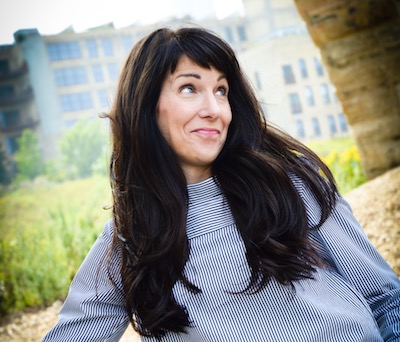 oh, and I like talking.
a lot.