You've arrived here, admit it, because you're dying to read my professional bio. 

Which of course is written in 3rd person,
because that's what we academics do.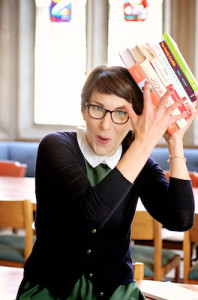 Here she goes. 
---
Carol J. Bruess (rhymes with "peace"), Ph.D., is Professor Emerita of Communication and Journalism and former Director of Family Studies at the University of St. Thomas, MN, and served the past three years as Resident Scholar in the Cassandra Voss Center for equity, identity, and dialogue-across-difference at St. Norbert College, WI. For nearly 30 years as a professor, researcher, author and speaker, Carol's primary passions are in studying how families, couples, and members of any relationship create joy, happiness, longevity, and connection through micro-moments of interaction and ritual. She is particularly passionate about studying and understanding how the digital age is impacting our abilities to have healthy lives, fabulous relationships, and robust conversations. Carol earned her B.A. in Art and Design from St. Norbert College, De Pere, WI and her M.A. and Ph.D. from Ohio University's School of Interpersonal Communication.
She has published five books, most recently Family Communication in the Age of Digital and Social Media (2015, editor, Peter Lang International). She is co-author of the book Contemporary Issues in Interpersonal Communication (with Mark P. Orbe, Roxbury Publishing, 2005), and three contemporary self-help/inspirational books based on her research of couples, families, and friends: What Happy Couples Do (2008), What Happy Parents Do (2009), and What Happy Women Do (2010) (with co-author Anna Kudak, Ph.D.; Fairview Press/Rowman & Littlefield). She has a forthcoming book series about the bumpy road of marriage relationships, a set including research-based kits for couples to engage in practical, positive, bits of work in their own relationships.
An active researcher in the area of family and relationship communication, Carol has presented her work at dozens of national, regional, and international conferences, and has published in national and international journals and professional books. She is a University of Washington—Gottman Relationship Institute Seven Principles for Making Marriage Work Certified Educator, dedicated to making a difference with her research in others' lives and relationships. She recently spoke at TEDx Minneapolis on the topic "Are All Relationships Messy?" Carol has been quoted and featured in a variety of national media outlets including PBS, The Chronicle of Higher Education, Men's Health, American Health, Natural Health, and Cosmopolitan Magazine among others and has provided expert commentary on local, regional, national and international CBS, NBC, FOX and ABC stations about relationships, family, health and communication in the digital age. Now with over 500 episodes, she served as a weekly expert on the Minneapolis-based CBS/TV segment "Relationship Reboot," sharing credible relationship advice to over 60,000 viewers across Minnesota each week. She is a regular contributor to the nationally-recognized lifestyle blog "Wit & Delight," TED.com, and has been heard on over four-dozen radio programs including Oprah Radio. Carol is also an active provider of community-based, healthy-couple/healthy-family seminars, presentations, and workshops.
She is currently living in De Pere, WI with her husband of 29 years, Brian Bruess, president of St. Norbert College, the place they met and from which they graduated nearly three decades ago (awwww). They have two children: Tony, 24, is a recent graduate of Stanford University now working as an entrepreneurial software engineer in NYC and San Francisco; Gracie, 20, is a junior at Loyola Marymount University, Los Angeles, studying Spanish and Biology. Their other "children" are (woof) Fred, a 7 lb yorkie and new 60lb puppy George the Bernedoodle who is in therapy dog training. In her free-time Carol enjoys sewing with vintage fabrics, doing hot yoga, and drinking hoppy beer (not all at the same time).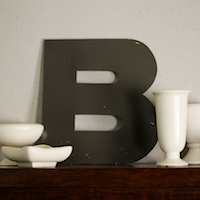 Dying for more about academic me? View my curriculum vitae.
(If you don't know what a CV is, I guarantee you won't enjoy it.) 
---
Recent Projects
First-generation college access and success is a personal and professional passion of mine. As a first-gen student myself, I've long hungered to more systematically advance and explore the issue. In a word, we all can and must do better for our first-gen students and their families. Thanks to a generous grant from the McKnight Foundation, Youthprise, and Minnesota Campus Compact, I co-led a Youth Participatory Action Research (YPAR) project with 14 absolutely inspiring high school and college students of color, all first-gen youth from Cristo Rey Jesuit High School-Twin Cities and the University of St. Thomas, MN. The results? Pretty darn impressive (meaning the youth researchers who wow-wow-wowed me time and again). Start with the inspiring five-minute video below and then dive into our 44-page Findings Report, available via our project site linked below. (If you're busy and/or have a short attention span, skip right to the executive summary on page 4 of the report.) #togetherpossibleMN