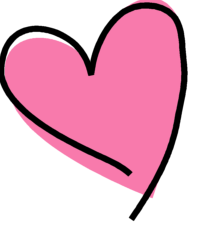 People often think I — the marriage researcher and happy-couple-writer/blogger/practicer/advocate — must LOVE the season of St. Valentine! Well, not so much. I mean, I like it. And appreciate any opportunity to pour out the love, kindness and goodness into any and all relationships in the world. Of course … duh … expressions of adoration and I HEART YOU and BE MINE and YOU'RE CUTE?! Those messages aren't something at which I will ever scoff nor discourage. Bring on the love! Share it! Valentine it. Be it! Shout it, write it, blog it, sky-write it. But not
ONLY
on Valentine's day. You know my motto: make
every
day one worthy of celebrating the core (CORE – shout it!) goodness in the world: warm human connections.
Chapter three of Kate and Pete's story is so much about that kind of celebration … and in their case it's about the organic growth of their ever-emerging anniversary ritual, a time (spread over all of the ups and downs of their year) to re-declare their goodness and commitment to warm human connection with each other, deeply and satisfyingly in like and love with each other and the lives they are constructing. So, if that's Valentine's day for you, have at it. And if it's a random Wednesday in October – even better. And again on a mundane Monday in March, go for it. For Kate and Pete, it begins in late summer and stretches well into their anniversary, and beyond.
Maybe Kate and Pete Chapter Three will get you thinking about how you, too, can continue to shape your life into one that is, well, perfectly and always wonderfully under-construction (aka, inspire you to make your relationship something you, TOO, would be willing to blog about!).
Anniversary Ritual: Forever (Perfectly) Under Construction
By Kate Woodman Middlecamp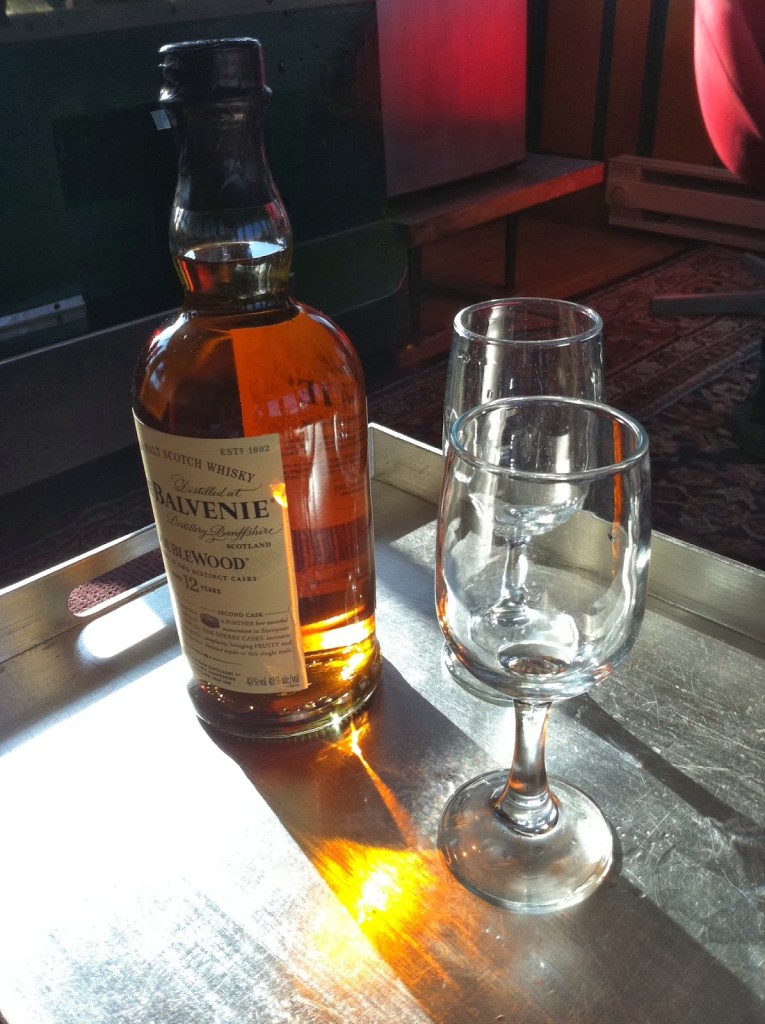 On our first anniversary, Peter and I returned to the suite where we spent our wedding night: The Covington Inn, a converted tugboat B&B just a short walk down the river from the site of our carnival wedding on Harriet Island in St. Paul, MN. We walked arm in arm from the site of our vows, and once again climbed the tiny, twisting staircase to the two-story pilothouse suite – albeit a little more steadily this time. It was a night nearly as perfect as our first, and as we signed the guest book for the second time, we vowed to return each year to celebrate and remember. Over-looking the park at sunset — remembering our overflowing, loving, crazy carnival and guests — we enjoyed a picnic of fruits and cheeses, and a bottle of what has become our ritual anniversary scotch,
Balvenie Doublewood
.
But as it tends to do, life got busy and complicated, and in the months leading up to our second anniversary, we found that we – and the suite – would be otherwise occupied on Sept 20th. Initially disappointed, we realized that what we really loved about idea of annually returning to the Covington was simply that it was our ritual, and that the possibilities of other such loving, lovely, romantic and ridiculously "us" rituals were endless. So we opened our hearts and minds, bought a bottle of scotch, and waited for anniversary inspiration to hit.
And hit it did, in late August – my birthday, in fact – which happens to fall almost exactly a month before our anniversary. Peter and I were at the Mall of America enjoying a few roller coaster rides and skee-ball, and while breaking for lunch we happened to walk into a little inexpensive jewelry store. Drawn to the stainless steel rings, we tried on some matching sets for fun and a few very inspired moments later, we walked out with our original wedding rings in boxes, sparkly new rings on our fingers and huge grins on our faces.
It was a simple thing at the time, a spontaneous and giddy act of love. But as we neared our anniversary, we realized that the new rings were also a perfect addition to the ritual anniversary celebration of "us" that had begun at the Covington. Not a night on a tugboat, but still so very, perfectly, Kate and Pete.
And so our unique and ever-changing anniversary ritual was born. In the months leading up to our September anniversary, we research and discuss the traditional and modern gifts for the year, decide what is most "us" and if or how it might relate to a new ring or a similarly fabulous – often simple – symbol of our love.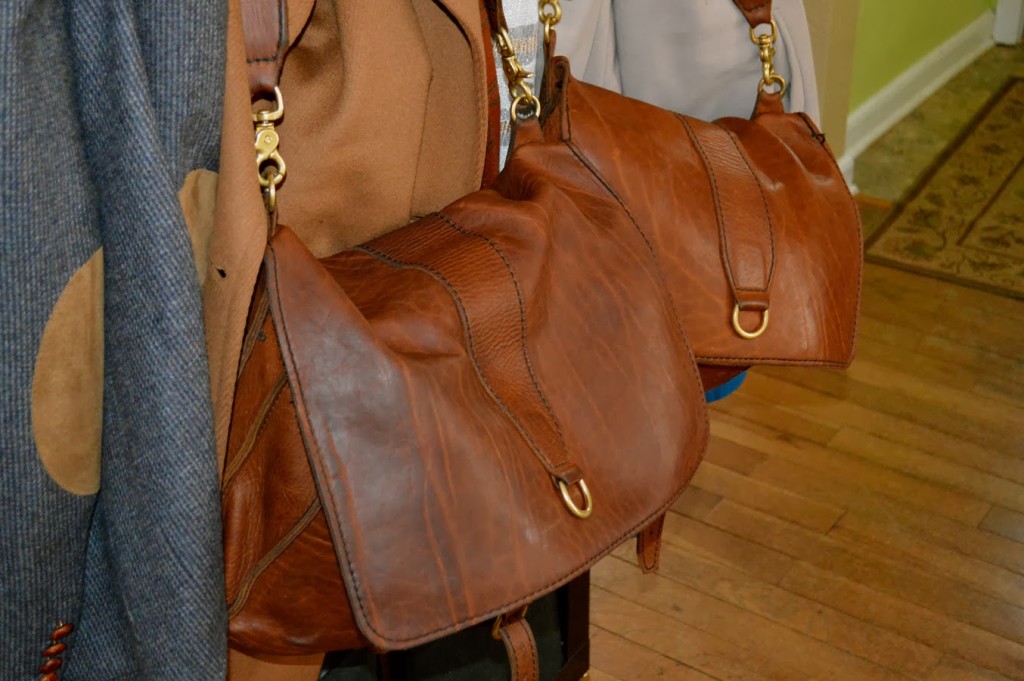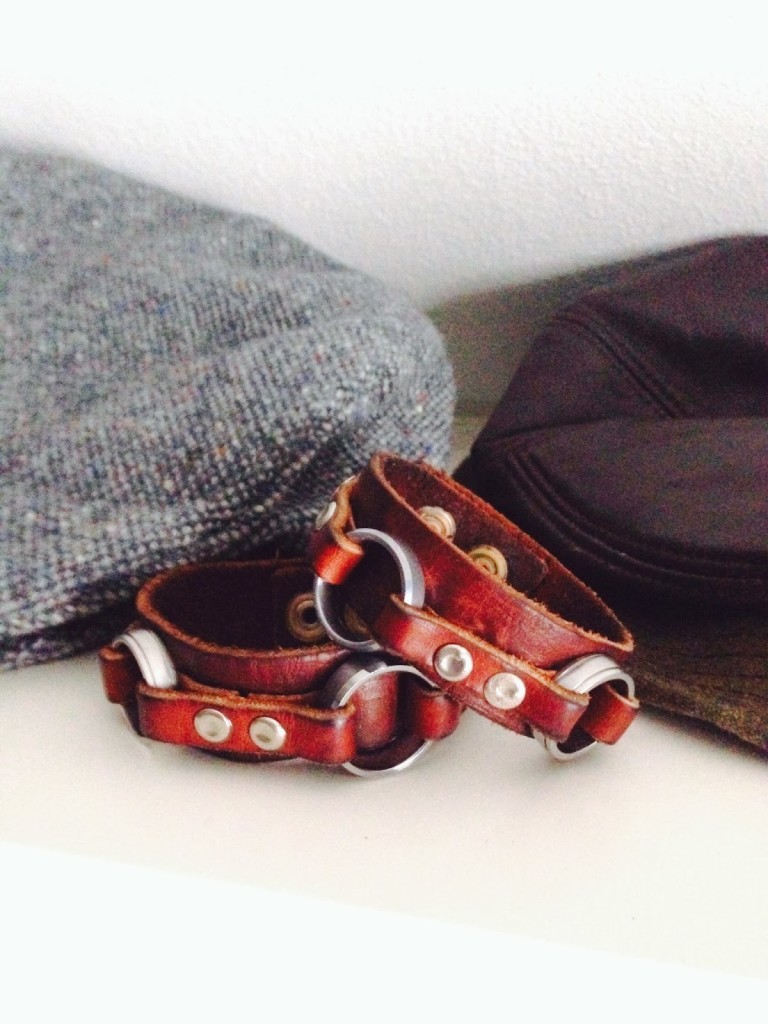 Last year, for example, was our third anniversary and our chosen gift theme was leather – beautiful, natural, and made to last a lifetime. As leather was an impractical material for new rings, we selected simple matching bands of titanium. Desiring a worthy place to house our previous rings, I crafted leather bracelets for each of us using both our original wedding bands, and the oh-so-inspirational stainless steel rings. Peter also selected a practical use of leather: he had gorgeous matching bags crafted for us by an artisan in Santa Fe. The sight of these little wonders, to this day, forever brings a smile to our faces as they hang together in the entryway of our little house.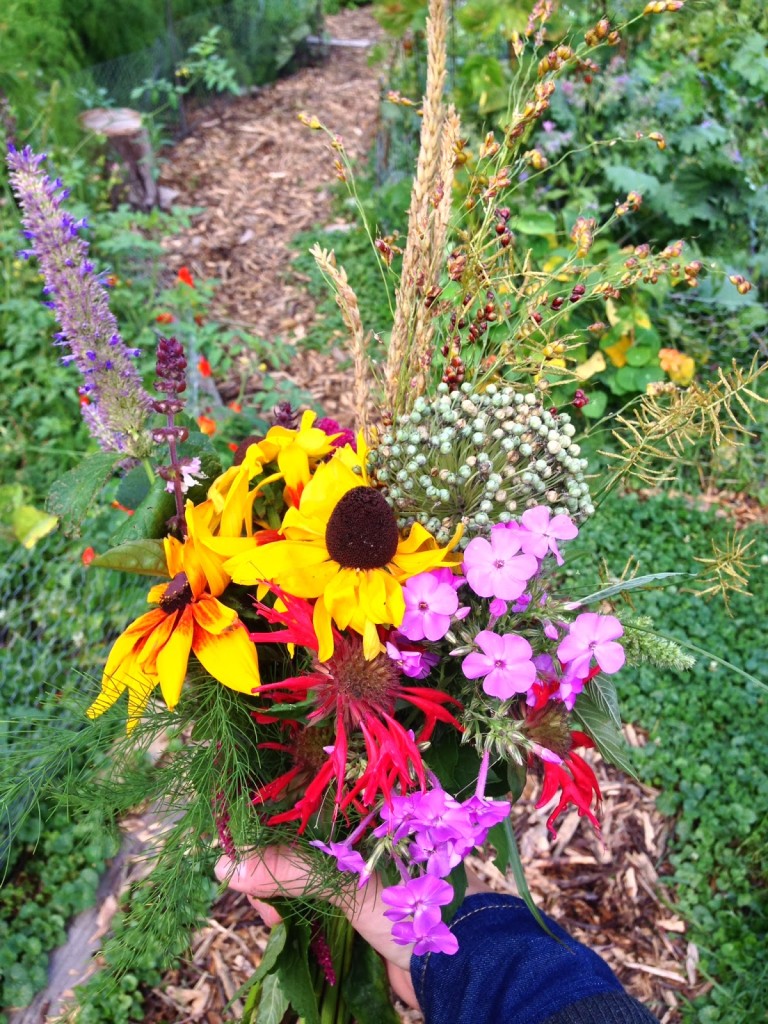 This year marked our fourth anniversary, and we chose gifts of wood and flowers – a combination of the "traditional" anniversary gifts prescribed for years four and five. In early fall, Peter surprised me with a huge new anniversary bed, in our already massive garden, dedicated to growing flowers for a lifetime – perennial wildflowers, herbs and flowering tea plants. Even through the bitter months of this winter, he has collected and spread seed on the bed almost daily. I, in turn, will be crafting our new rings out of black walnut this spring, from downed limbs of the 60 plus year old tree in our yard; I'll start them as soon as the wood is cured and ready to carve.
As in the beginning, it is now our ritual to acquire, or plan to create, the new rings, and decide what the anniversary theme will be as part of my August birthday celebration. It is, essentially, our opportunity to say "we choose each other again!" Every year, then, when the special day does arrive – a month later – we are totally free to celebrate who we are now and who we have been. We are free, each time, to rejoice in our unique two-ness. And, most importantly, we are ready to toast who we hope to be in the next year – whatever that might bring – together.