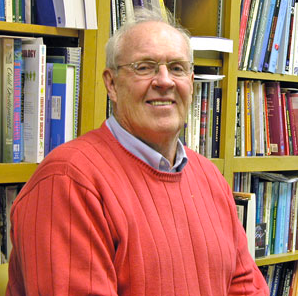 Today we returned home from the funeral of a great man. He was not only my husband's undergraduate advisor and mentor, and a dear friend to us both, he was an awe-inspiring and award-winning professor of family, marriage and sociology … still affecting both Brian and I 20 years later in our lives, relationships, marriage (and in my classes, of course). As I listened to his children summarize the traits of their most beloved father – Dr. Tom Faase – I was reminded yet again of Dr. Faase's core philosophy: "When the time of our particular sunset comes, our thing, our accomplishment won't really matter a great deal. But the clarity and care with which we have loved others will speak with vitality of the great gift of life we have been for each other." (A Celebration of His Life, Tom Faase, April 29, 2010).
Thank you, Tom, for once again being a teacher. Your goodness lives on in so many of us, no doubt more deeply than your humble self would ever have let you imagine. Thanks to your model of unconditional kindness, we are better people (and a happier couple, no question).
P.S. How perfect that we pay homage in this – the 200th posting of What Happy Couples Do blogspot! – with a nod to the man who found happiness in EVERY (literally – not kidding – in delightful simplicity) moment. To Debbie, his dear wife, and to his beloved children, may you find peace in Tom's rest.