It's true. And who doesn't love (pun intentional) a great deal?
We promise the What Happy Couples Do Blog won't turn into a sales pitch. Forever. But, we're so excited about the upcoming HAPPY COUPLE holiday (insert fanciful thoughts of your loving Valentine here), we just launched a promotion to share the love on our Happy Couple Company site.
Check it out!
Between now and Happy Couple Day (er, most people call it Valentine's Day), $10 off orders of $30 or more.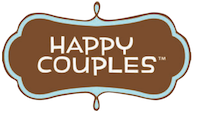 That's a deal worth loving, eh?