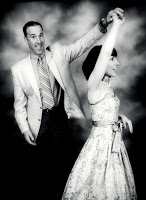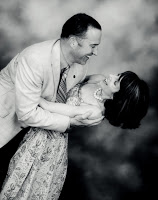 A little over a month ago my handsome hubby and I piled into the car and road tripped (no kids allowed! Woo hoo!) to DePere Wisconsin, home of St. Norbert College where we — each barely 19 years old and each beginning our first semester of college — met.
We were heading east that day because St. Norbert had a really brilliant idea: let's host a party for couples who met at St. Norbert and are (still) married. "That's us!" we exclaimed.
We promptly sent our registration. The day approached. We selected and pressed our best attire. Then happily left our kids behind and headed east in our station wagon across Wisconsin, anticipating a fabulous trip down the lane of fond courting memories.
And what a party it was! We gathered with a bunch of people we'd never met but yet knew, without needing to speak, shared an intimate (pun intentional) connection to the spiritual and physical place of our beginnings (Sensenbrenner Hall … Burke Lobby .. Tommy's Lighted Dance Floor … the banks of the Fox River … The Knight Club … Old St. Joes … and the front row of Psychology 101 with Dr. Zurowsky … ).
The Wedding Party evening began with a renewal of vows and mass followed by — what else? (think wedding reception) — dinner, dancing, wedding cakes and a photographer! There were even gifts for all. Corny? Not at all. Lovely? Absolutely … and then some. As someone who studies but claims very little expertise on coupledom, my only point of contention with the night was the name (it really should be called "The Marriage Party"). Because, really, the day was a celebration of so much more than weddings. It was a big party to shout out marriages! It was a tribute to us mundane couples who work – not always successfully but faithfully – at sustaining our connections. It was a chance to pause and say "Yes. I'd choose you again."
That, as those of us who are married know, is easier on big/celebratory/happy days such as this, but is harder yet all-the-more satisfying on the mundane and especially challenging days (case in point: the day we returned home to find out one of our dear children had announced to all his 212 "closest" facebook friends he was home alone all weekend. WHAT?! Intense marital/parental discussion ensues as we drive even more quickly west again …)
But, alas, our weekend was indeed quite memorable and lovely. And now our wedding album now has yet another page, this one subtitled "18 years, but who's counting … "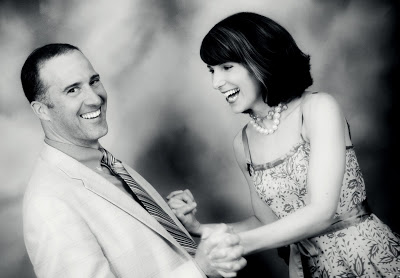 Photos by Mary Majella Baugnet of Majella Studio, Green Bay, Wisconsin (www. majellastudio.com). Thanks, Mary, for capturing our aging joy.