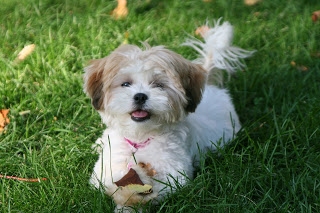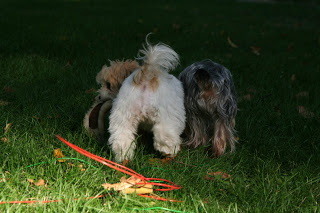 … is snowy white, fluffy soft, has the pinkest tongue and the cutest tail.
Her name is Kitty Davis (that's her first name) and she's not only "the cutest dog in the universe" (according to Lori of the Lori and Julia show, FM 107.1, who happens also to be a neighbor), but Kitty D. is Fred's new girlfriend! He is, literally, dating the girl next door. Ah, we're in love.
Fred + Kitty Davis: A heavenly dog-loving match made on Portland Avenue.