Last week I (Carol) enjoyed another of academic's fine offerings: spring break.
Three cheers for SPRING BREAK!!
While many believe spring break is a time to head south, head west, head to the slopes or head, well, somewhere else (yes, we still had a foot of snow on the ground in MN last week so it's worth going, well, anywhere but here), I've come to relish spring break for the week of regrouping, resting, refreshing (oh, and grading papers that I always assign to be due right before spring break. Dumb).
But this spring break was none of the above. It was BETTER than traveling and resting! And … as you might guess since I'm making spring break the topic of an entire happy couple blog … had something to do with happiness + couples + anticipation + planning + celebrating + a bride-to-be + a lot of cutting and stitching.
Indeed, it was a week of all that and more. My sister arrived on Sunday. My mom came shortly before. We traversed the cities with ideas and visions for assisting in the prep for my sis's upcoming destination/beach wedding. Armed with ideas, tape measures and notepads, we set out to descend upon the best shops and stores in the metro area. The pinnacle moment was purchasing fabric. Crafting a dress-making plan. And then tackling the project.
A day or so later, I emerged from the new basement sewing room with my sis's 100% cotton (beach-friendly!) wedding dress: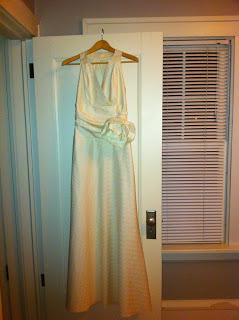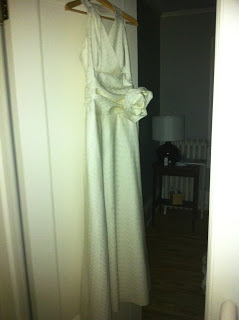 Cute, eh? But shhhh … don't tell her soon-to-be-husband. He's not supposed to see (yet)!
How fun to be in the middle of the happy+couple+planning! After the wedding (June) I'll post pictures and updates (with bride wearing above gown, of course). Ahhhh … the beginnings of a happy couple. Three cheers for THAT!