How to tell them? How do you tell your parents that they're about to be grandparents? That they will have a new title and a new addition to their family? This took quite a bit of deliberation. We wanted to do something original and memorable. First, we had to figure out timing. We were almost ten weeks along, and we figured we had the perfect opportunity. My parents were coming through the Twin Cities and we had them over for dinner. We arranged to see Brent's parents only a couple of days later. Then we came up with a plan: We would capture their reactions on camera. While telling my parents, Brent would take the photo. After counting to three, I would announce "we're having a baby" while Brent continued to take photo after photo of their reactions. I took the camera when we told his family. Here are the shots. Please excuse the poor iphone quality!
Me telling my parents.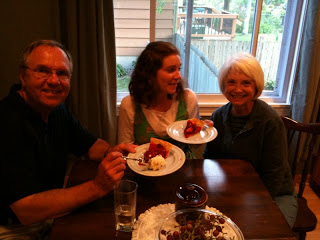 My mom figured it out first.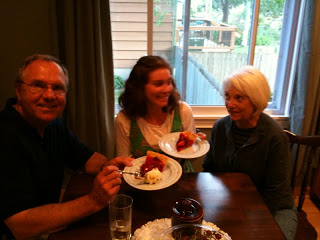 Finally, my dad gets clued in and asks, "are you serious?"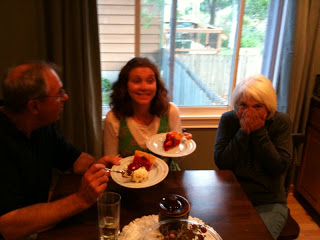 And then we told Brent's parents. Here's Brent about to tell them. They have no idea what's about to hit them.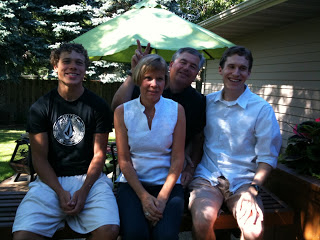 Still no reaction. Brent's waiting for it.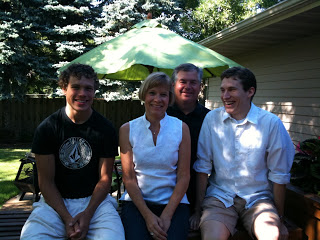 Figuring it out.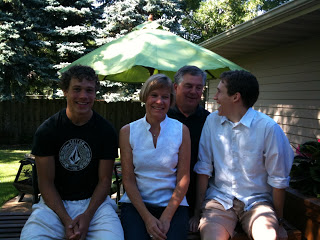 Now they believe it.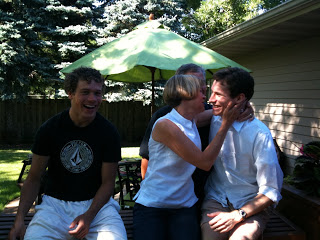 But they're still shocked!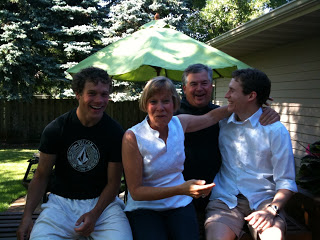 We're so glad everyone knows now! These pics will definitely be put in the baby book.